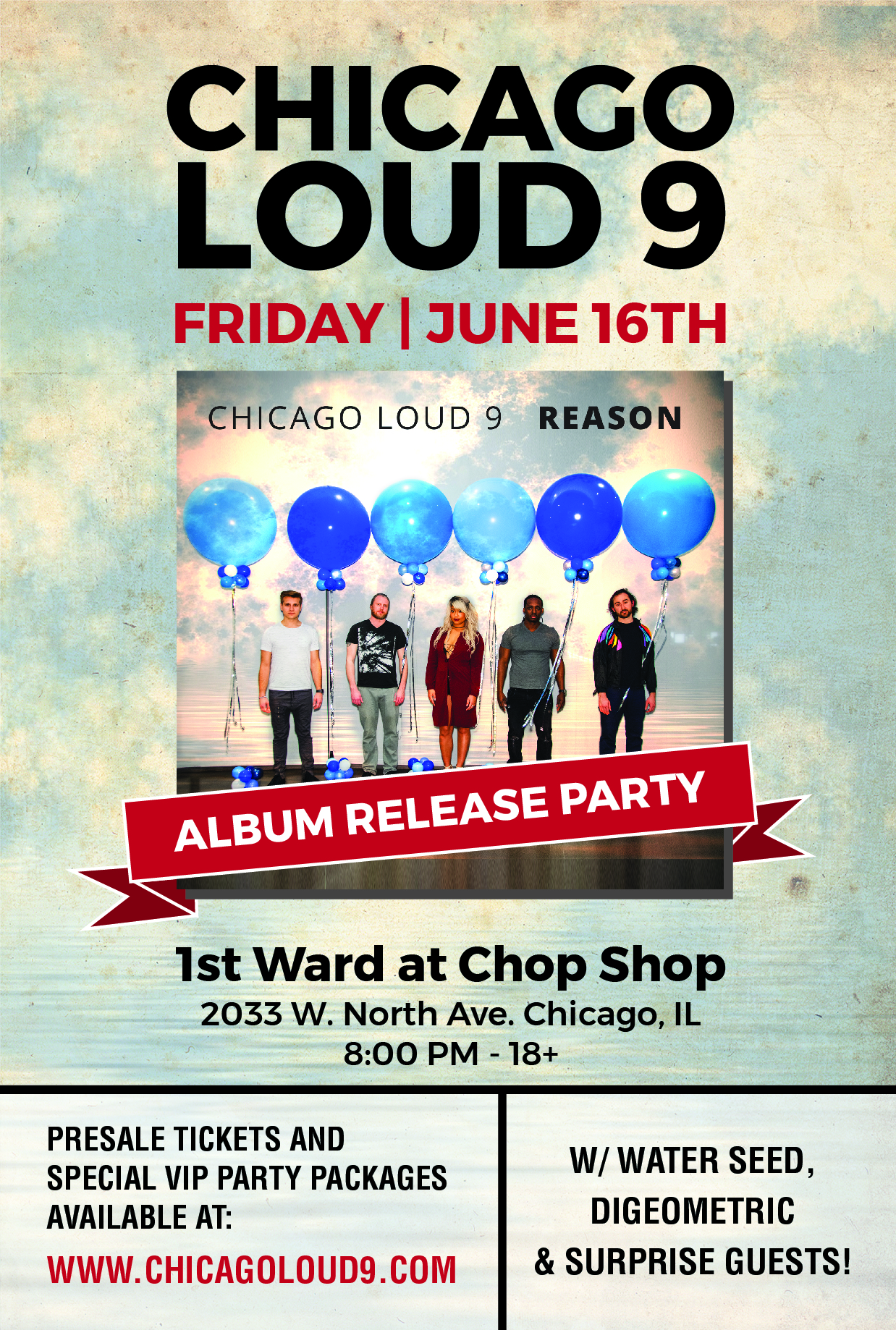 We want to thank all the staff and fans who came out and supported cLOUD9 down in Springfield at the Legacy of Giving Festival! It was a great time and being able to headline out of 70 bands is an absolute honor.
It is getting close to the release of our REASON LP and we cannot wait to share this music with you all! We invite you to come join us Friday, June 16th for our album release party at 1st Ward at Chop Shop in Wicker Park. (2033 W. North Ave. Chicago, IL)
This will be an action packed night featuring performances by Chicago Loud 9 (with surprise guest performers!), Water Seed from New Orleans, and Funk/Soul outfit Digeometric from Chicago.
Pre-order tickets today and you will get an exclusive invite to our private listening party Tuesday, June 13th at a secret Wicker Park location.